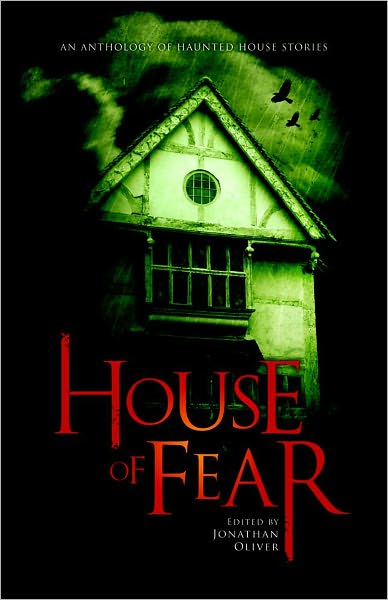 Solaris has posted the
table of contents
of their upcoming horror anthology
House of Fear
, edited by Jonathan Oliver. The book hits shelves this September in the U.S. and in October in the U.K.
Product Description:
The tread on the landing outside the door, when you know you are the only one in the house. The wind whistling through the eves, carrying the voices of the dead. The figure glimpsed briefly through the cracked window of a derelict house. Editor Jonathan Oliver brings horror home with a collection of haunted house stories by some of the finest writers working in the horror genre...
"Objects in Dreams may be Closer than they Appear" by Lisa Tuttle
"Pied-a-terre" by Stephen Volk
"In The Absence of Murdock" by Terry Lamsley
"Florrie" by Adam L.G. Nevill
"Driving The Milky Way" by Weston Ochse
"The Windmill" by Rebecca Levene
"Moretta" by Garry Kilworth
"Hortus Conclusus" by Chaz Brenchley
"The Dark Space in The House in The House in The Garden at The Centre of The World" by Robert Shearman
"The Muse of Copenhagen" by Nina Allan
"An Injustice" by Christopher Fowler
"The Room Upstairs" by Sarah Pinborough
"Villanova" by Paul Meloy
"Widow's Weeds" by Christopher Priest
"The Doll's House" by Jonathan Green
"Inside/Out" by Nicholas Royle
"The House" by Eric Brown
"Trick of The Light" by Tim Lebbon
"What Happened to Me" by Joe R. Lansdale